The Premier League has been an absolute mess this season. If someone said that newly promoted Sheffield United would be in 6th and 1 point off Arsenal after 11 game weeks, and Manchester United and Tottenham would be sitting 10th and 11th, respectively, they would be called crazy. Also, no one expected the young group from Chelsea led by Frank Lampard with no Eden Hazard, and a transfer ban, to be comfortably in a Champions League spot. All of this is what makes the argument of the third best team in the premier league up in the air.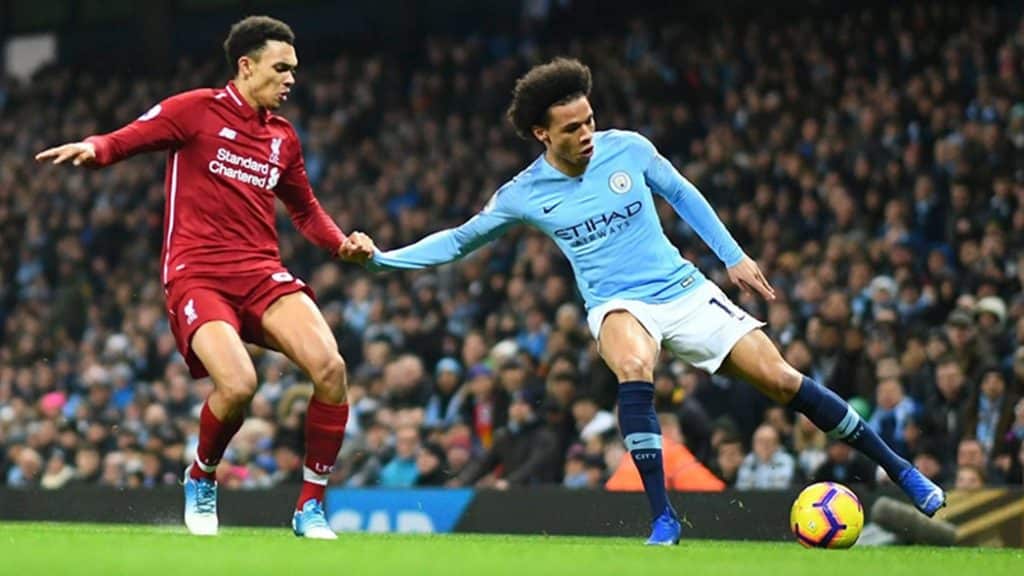 Most people can agree that the best two teams in England are Liverpool and Manchester City. Neither have had the prettiest run of fixtures, but Liverpool are still undefeated, and Manchester City still have a bench that could compete for a Champions League spot. These few challengers are the few teams that have the best chance to compete with these squads sooner rather than later. We're going to analyze these squads in order of their placement in the league table, however is not necessarily indicative of their placement in power rankings.
Challenger #1: Leicester City
Everyone knew that Leicester would be challenging for a Champions League position next year, but they comfort they have shown this season is remarkable. They are not replicating their tactics of the 2015/16 title winning season of relying on Jamie Vardy to score a counter-attack goal every game. Some questions were raised after Harry Maguire made his $97 million transfer to Manchester United. But this defensive unit has responded perfectly, only allowing 6 goals from open play, less than any other Premier League team. The large concern for this team moving forward is if Vardy can keep up his goalscoring form, and if they can stay more disciplined at crucial moments of the game. If it weren't for a 95th minute James Milner penalty and an 8th minute Marcus Rashford penalty, this team could be undefeated, and even on points with City.
Challenger #2: Chelsea
No one knew what to expect from this young Chelsea team led by a relatively unexperienced manager in Frank Lampard. After all, they have a transfer ban, and lost Eden Hazard over the summer. This Chelsea team has a habit of shutting people up with their play. Losing their first game to Man U by a score of 4-0? Losing only to Liverpool in their next ten games to be 2 points off of City. Tammy Abraham's response to being racially abused? Be one goal of the leading scorer Jamie Vardy after 11 games. Pulisic not receiving a start for most of the season? Become this second American to score a hat trick, and then score the winner in the next match. Watch out for this Chelsea team to continue to turn heads, and make a run at City over the remainder of the season.
Challenger #3: Arsenal
Many people look at Arsenal and see a club in chaos. Many of the problems that were present under Arsene Wenger are arising in the new regime of Unai Emery. However, there are many bright spots. If Arsenal does move on from Emery, there are many pieces to transform this team into a championship caliber team. With a forward line of Aubameyang, Lacazette, and Pepe, they are bound to score goals. What needs to be sorted out is the midfield. The constant turnover has caused some traumatizing times for Arsenal fans with the Emery v. Ozil debacle, and Xhaka throwing a tantrum midgame. There are certainly the pieces to form a solid back line with Tierney, Bellerin, Holding, Luiz, and Sokratis. Many Arsenal fans strongly believe that Emery is not the manager for this club, but either way, they are still sitting solidly in fifth, and have the firepower up top to compete with any team in the league on a given day.
Others?
Sheffield United and Bournemouth sit 6th and 7th, respectively, but neither of them can arguably compete as a top-four team. Sheffield has a chance to make a run similar to Burnley's where they sit back and defend with ten men for 90 minutes and live off the counter attack. Bournemouth tends to be consistently mediocre, and it is difficult to see them making a run at the top-four. Beyond them, Manchester United and Tottenham are dragging behind in 10th and 11th. They both have major internal issues in their clubs currently, and neither seems poised to compete this season, but if anyone can turn their season around, it's Mauricio Pochettino.